Custom Decks
by
---
---
---
---
Evergreen Decks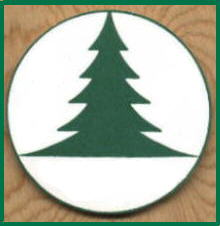 A Carpenter With Every Deck ®
---
---
---
---
In 1986 Evergreen Decks became the first deck specialist in Connecticut and probably the United States. We offer design and construction services for all you deck needs. Our decking materials include Pressure Treated Wood, Exotic Woods, Composite Decking, and, the latest innovation, Cellular PVC Decking. With nearly 25 years experience, we guarentee that we will build a deck that is right for you.
Remember, a deck is an inexpensive opportunity to create more living space. Here are some factors that could help you choose the best deck for your lifestyle. Select your site, and place string or rope around the perimeter of the deck size you prefer. Get a feel for the size, however, keep in mind that the deck layout may appear to be relatively smaller than a room of the same size because of its comparison to the great outdoors.
Consider the size of your family. Will your family primarily use the deck? Will you frequently entertain many friends?
What are the relative amounts of sun and shade at your site? Also, take into consideration the amount and arrangement of furniture on the deck, and activities such as cooking out.
Cost, perhaps, is one of the most important variables that should be considered. We developed the "do it yourself" Connecticut Deck Kit to save our customers up to $4000 on labor. Our custom decks are also priced with the same philosophy. Our dedication to deck building is unparalleled. Call 1-860-456-7139 or email jimcorrenti@gmail.com for a site inspection, home consultation, and free estimate. While you're here, browse through Evergreen's Custom Deck Gallery.
<
Jim Correnti, owner of Evergreen Decks, is fully insured and a Registered Home Improvement Contractor with the Connecticut Department of Consumer Protection (#00500342)
---
---
---
---